fitness • yoga • relaxation • pilates • stress reduction • sound healing • weight loss • strength • weight training • flexibility • endurance • reiki
develop flexibility, agility, and mobility
discover mind-body awareness
build stronger, leaner muscles
reduce stress and tension
improve posture
lose weight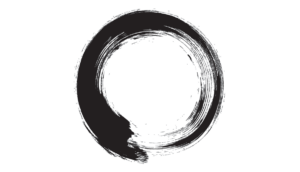 relieve pain
increase circulation
learn relaxation techniques
improve fitness and endurance
achieve core stability and balance
enhance performance in all aspects of life
Private and semi-private fitness sessions in yoga, yoga therapy, equipment pilates, mat pilates, personal training, weight training, meditation techniques, sound healing, & reiki. All sessions are held at Rachel's private studio in Claremont, CA.
Group classes are available in Claremont, CA, or online by appointment. Sessions in your home are available on request.
Rachel began her yoga practice with Swami Satchidananda in the 1970s in New York City at The Integral Yoga Institute. She received her teacher training from YogaFit in Hermosa Beach, California, became a Yoga Therapist at Loyola Marymount's Yoga Therapy Rx program, and is an Experienced Registered Yoga Teacher (E-RYT500) through The Yoga Alliance. She received her Pilates instructor training from John Garey Pilates in Long Beach, California. Rachel is also an ACE Certified Personal Trainer. She is a Reiki Master, teaching workshops in Level I, II, Advanced Reiki, and Reiki Master certifications. Rachel has practiced yoga, teaching movement, and dancing in many styles for over forty years. She combines all these modalities in helping her clients to find the right workout, as well as the correct balance and combination of fitness and wellness for a healthy lifestyle.
Rachel brings her love of laughter and sense of humor to her teaching style and takes pride in creating a nurturing atmosphere for all clients. Whether they are looking for recuperation and restoration from illness or injury, seeking an invigorating physical workout, or desiring a fun, social, and spiritual experience through aikidance®, Rachel guides them through a safe and effective practice.
Rachel founded ajanafitness in 2006 after a lifetime in music, fitness, and movement. She is devoted to her client's well-being and to providing a safe and fun environment in her private and relaxing studio. She specializes in seniors and recuperation from illness or injury.
All classes and private sessions in yoga, pilates, weight training, dance, sound healing, and reiki are offered at her private studio in Claremont, CA, and online around the world via zoom, Skype, or FaceTime.
For more information, contact Rachel